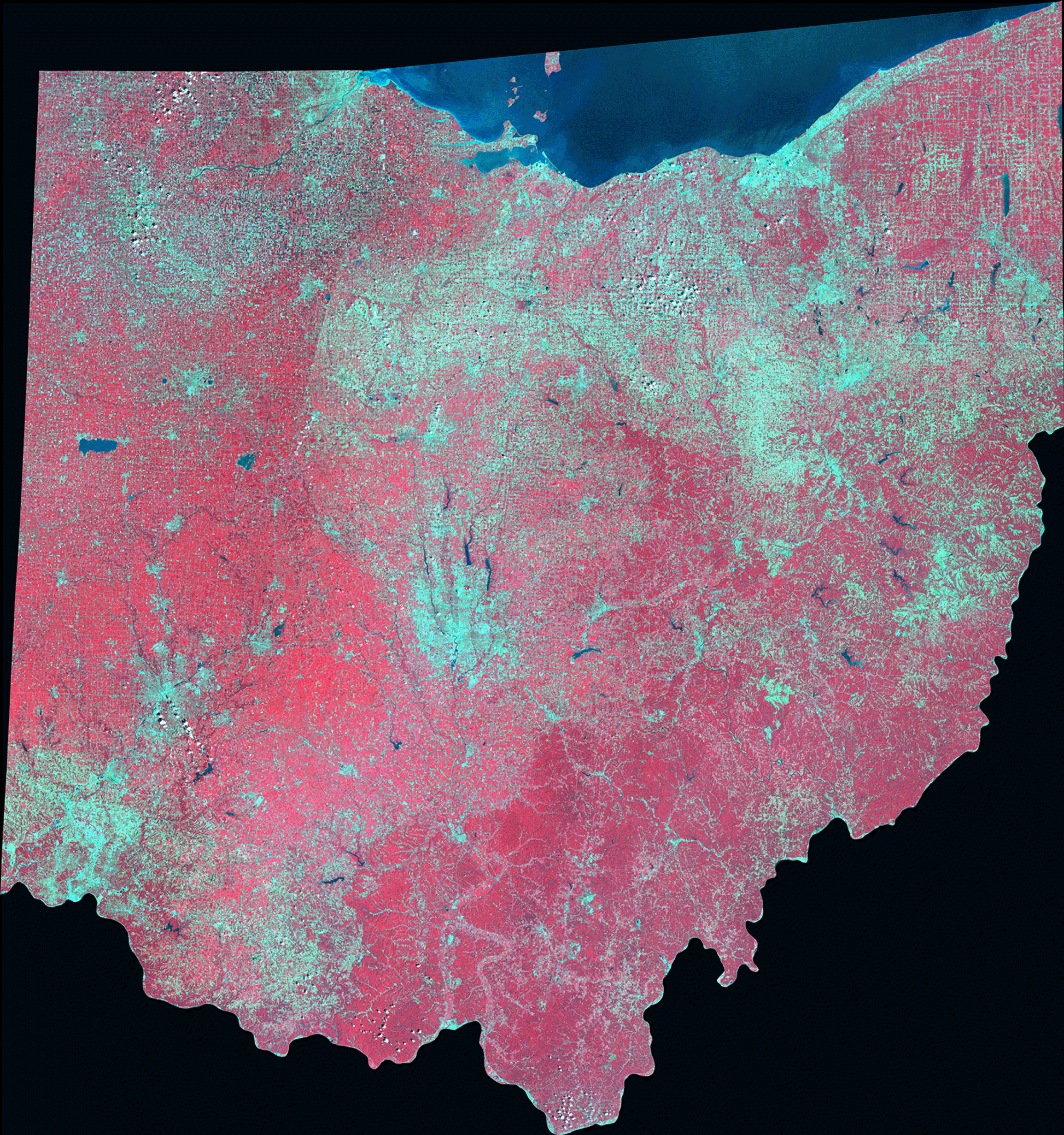 To the right is an image of the state of Ohio using Landsat 7 ETM+. The Image is a mosaic of all nine scenes that incorporate the state. The eastern 2/3 along with the southwestern scenes are images taken from August 2002. Path 18 images were compiled from the August 10, 2002 pass. Path 19 images were collected from August 1, 2002. However, Path 20 images were made from two different years, 2001 & 2002. The 2001 images were taken on August 21, 2001 and the southernmost image of the Cincinnati metropolitan area were gathered on August 8, 2002.
This image was created using ERDAS Imagine software. All nine Images were mosaiced together using the mosaic model function within ERDAS. Next, I sharpened the Image in Photoshop.
Presently, this image is being used by Ohio Aeronautical Institute and the Cleveland Zoo.
The area in which this project focuses on is in Southern Ohio. If you mouse over the southwestern section of the image, it will lead you to the Methods page and will tell you more about the area. This Area lies between Cincinnati, Ohio and the thicker forest growth of Southern Ohio region. By looking at the satellite image above, Cincinnati is in the southwest corner (the bluish gray area) and the vegetative forest area is to towards the southern center of the image. This feature is the area of interest. The location is known as Southern Niagara Escarpment. This web site will be the precursor a study that The Department of Geography and Planning and the Geographic Information Science and Applied Geographics Lab will be doing this summer.
This site will be updated in late August